This paper reviews three familiar voluntary codes for companies – the International Marketing Code for Breastmilk Substitutes, the Extractive Industries Transparency Initiative (EITI), and the Ethical Trading Initiative (ETI) – and finds some striking results, with serious concerns raised by all three cases. In particular, this report found: 
violations of all three of the codes, even by company leaders whose rhetoric and policies purport to support the aims of the codes 

a catch-22 situation, where market drivers contradict the principles of voluntary codes 

a failure to enforce sanctions for violations of the codes under the established governance schemes

governments fail to support the codes sufficiently to enable their full implementation and enforcement. 
The report concludes that the codes have worked effectively only in instances where there has been strong government involvement through legislation and enforcement.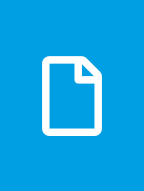 Download Resource