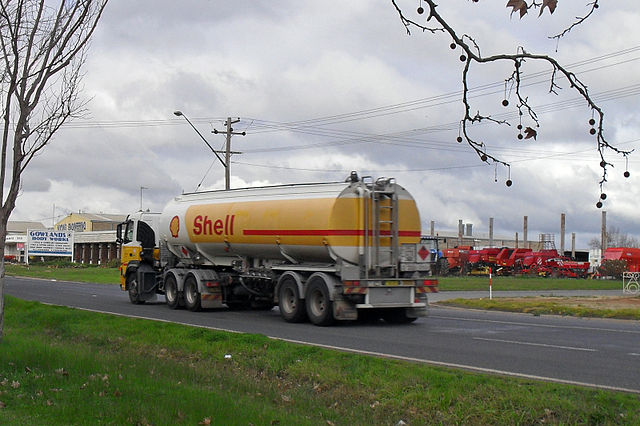 Blog by Ayesha Carmouche
Following news last week that it has delayed the clean-up of oil spills in the Niger Delta, multinational giant Shell is now embroiled in what campaigners are calling one of the biggest corruption scandals in the history of the oil sector.
Leaked emails revealed by Finance Uncovered and Global Witness show how the world's fifth biggest company negotiated a $1.1 billion deal that deprived Nigerians of access to one of Africa's most valuable oil fields, known as OPL 245, estimated to contain nine billion barrels of oil worth nearly half a trillion dollars in today's market.
Emails document discussions between Shell's most senior executives, when they were told that payments for the massive oil field would go to a convicted money-launderer, Dan Etete, who would then likely pass on profits to politicians – including the then President Goodluck Jonathan. Part of the money received by Etete went towards a private jet, armoured cars and shotguns.
This corruption diverted much needed funds from the Nigerian economy at a time when five million Nigerians face starvation and one in ten children don't live to see their fifth birthday. The money paid for the oil field equates to one and a half times the amount needed to respond to the country's current famine, according to UN estimates.
The deal was concluded while Shell was operating under a probation order for a separate corruption case in Nigeria. In that case, the company avoided a criminal conviction by signing up to a deferred prosecution agreement.
This scandal is yet another example of flagrant disregard across the business sector for the rule of law and respect for international human rights
There has never been a greater need for change to end this culture of impunity.  Last week the Joint Committee of Human Rights supported CORE's calls for legal reform by recommending that the UK Government introduce a 'failure to prevent human rights abuses' offence for all British companies, including parent companies. This would follow the model of the Bribery Act 2010 and would require businesses to indicate the steps they have taken to comply with the law.
A reformed corporate liability regime of this kind would provide the impetus for companies to improve their behaviour or face criminal prosecution for failing to prevent abuses under their watch. It would also help to redress the imbalance of power between corporate offenders and the often forgotten victims who face insurmountable barriers to justice.