Guest blog: by Jane Wallis-Jones, WWF-UK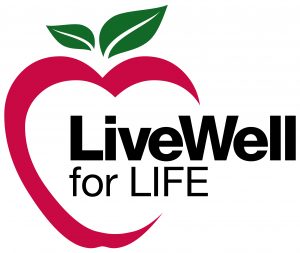 I was struck by an article last week[i] and its associated report[ii] on overcoming the obesity epidemic. It unquestionably states that this enormous societal challenge cannot be faced using a piecemeal approach. One of the main findings of the report is that:
"No individual sectors in society, whether they are governments, retailers, consumer-goods companies or individuals, can address obesity on their own. Capturing the full potential impact requires engagement from as many sectors as possible. Successful precedents suggest that a combination of top-down corporate and government interventions with bottom-up community-led ones is required to change public health outcomes. Moreover, some kind of coordination is likely to be required to capture potentially high impact industry interventions. Given that there are market share risks facing any first mover".
If we could only include sustainability in this approach to tackle obesity, we'd have incredible results for both people and the planet.
In fact there is an ever growing call for better cooperation between actors across the food chain to ensure the widespread adoption of healthy sustainable diets. This will be explored by a number of key players at the LiveWell for LIFE final conference, On our plate today: healthy and sustainable food choices. Two-hundred leading food, environment and health experts will join us on 11 December in a lively debate that examines how governments, business and civil society can encourage sustainable food consumption.
The industry can do a lot to help people make simple changes in behaviour that bring about an increase in demand for more sustainable food products. The IGD ShopperVista research[iii] – on the motivations and drivers for shoppers to adopt a more sustainable diet – showed that while shoppers are feeling more empowered about sustainable diets, they still require industry to take the lead in this area. They want industry to take responsibility on nutrition and the environment, to inspire them and provide information to help them to make informed choices.
The second LiveWell for LIFE stakeholder workshop, held in March 2013 with the Network of European Food Stakeholders, also gave a clear message that business, particularly the retail sector, should make the first move.
And, the World Business Council for Sustainable Development (WBCSD) draws attention to the benefits of this for businesses: "It is in its own interest to find new solutions for more sustainable consumption patterns. Otherwise business will face significant consequences including rising costs (…), uncertainty (…) increased regulation [and] friction: the debate over sustainable consumption could become polarized and deadlocked. Innovation, productivity, brand value and sales would all suffer from the tensions between corporate objectives, consumer behaviour and sustainability[iv]."
So how can business shape consumer choices? And what is the role of supply chains in achieving higher demand for sustainable foods?
Businesses can edit out consumer choices, for example, by setting minimum sustainability standards and avoiding the production and consumption of unsustainable products. The LiveWell for LIFE report Adopting healthy, sustainable diets: key opportunities and barriers states stressed that businesses in the food chain – including farmers, food manufacturers, retailers and the food service sector – have a crucial role in changing consumption and production patterns. Retailers in particular are important players as globalisation and the concentration of stakeholders in the food chain continue.
WWF-UK's research into the retail business case for sustainable diets found that retailers are in a unique position to shape the consumer experience, to control what is and what isn't made available. They sell not just products, but lifestyles. Retailers also have a key role in influencing supply chains and can enter into agreements with farmers and other food suppliers to improve processes such as production techniques. At producer level, farmers and primary producers could provide higher-value products, e.g. in environmental and animal welfare terms.
LiveWell for LIFE calls on the entire food chain to support eight policy recommendations – to be launched on 11 December at our final conference – to help foster healthy sustainable diets. One of the LiveWell for LIFE recommendations specifically calls for industry to step up and ensure food chain accountability. Voluntary commitments should be underpinned by realistic targets under the premise that if these are not met, governments will be ready to step in with regulation.
To join the debate on 11 December, follow us on Twitter @LiveWellFood and use #LWevents14 on your tweets.
---