The Board of Trustees is delighted to announce the appointment of Mark Dearn as the new Director of CORE. Mark will be joining CORE on 4 May.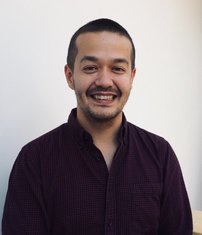 Mark joins us from the Labour Party, where he was a strategic communications adviser in the Leader's office, with a particular focus on international development, trade and foreign policy.
Prior to that he was a senior campaigner at War on Want, where he was also a board member of the UK Trade Justice Movement and a member of the Seattle to Brussels Network coordination group. He has also previously worked for NGOs including End Water Poverty and IBON International. Before this he worked as a journalist for local, national and foreign publications.
Announcing the appointment, the Chair of CORE's Board of Trustees, David Bowman, said: "The Trustees are excited that Mark is taking on the role of Director of CORE. Marilyn is handing over a well-positioned organisation for Mark to build on and move us through the next stage of our development.
We live in times of unparalleled uncertainty, but we mustn't lose sight of the quest for justice and of CORE's part within that. The Trustees look forward to working with Mark to meet the challenges ahead."
Mark said: I'm delighted to join CORE and look forward to working alongside our partners from across civil society to ensure corporations are held accountable for violating human rights and environmental standards.
"As corporate power grows, so too must the commitment of civil society groups to come together to challenge it, hold it to account and help protect the human rights of people and communities wherever they may be.
"The coronavirus outbreak is shining a light on the structural injustices in our societies that leave so many people in crisis. The need to rebuild our societies is visible to more people than ever before, and CORE's mission of securing corporate accountability and justice for victims of corporate abuses is vital to it."
To provide continuity during the initial weeks of Mark's appointment, our outgoing director Marilyn Croser will remain with CORE in an advisory capacity until 12 June.