UK Company Law must reflect the interests of affected stakeholders, not just shareholders. The Corporate Responsibility Coalition (CORE) has set out proposals aimed at providing a balanced approach to business that will benefit us all.
These include:
Company Law should include a requirement for directors to consider, act and mitigate any negative impacts on affected stakeholders, such as employees, local communities and the environment.
Affected communities must have access to justice in the UK, when the behaviour of UK companies abroad causes harm.
Companies must be required to report on their social and environmental impacts and performance.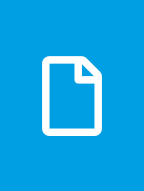 Download Resource