The European Commission is tabling a Corporate Sustainability Due Diligence Directive which obliges EU Member States to introduce 'mandatory human rights and environmental due diligence' laws.
The Commission's move builds on advances already made in Europe through an emerging new generation of corporate accountability laws. In many instances, these laws will apply to UK companies doing business in these states.
While the UK was once a pioneer on business and human rights, it is now falling behind other countries in its duty to protect our human rights and environment from corporate abuse. The UK urgently needs to table its own mandatory human rights and due diligence law, including liability – based on the 'failure to prevent' provisions in the 2010 UK Bribery Act, as already recommended by Parliament's Joint Committee on Human Rights in 2017.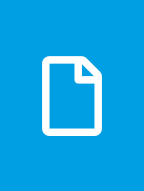 Download Resource