The Government's announcement that UK companies should carry out due diligence on their supply chains is a very welcome step. UK imports of commodities associated with illegal deforestation are significant, and urgent action on this issue is vital.
However, it is perverse to detach deforestation from human rights, and highlights a misunderstanding of the drivers of deforestation and the growing consensus – as clearly expressed by the Global Resource Initiative (GRI) taskforce – that human rights and the environment must be aligned.
In order to be a true 'world leader' on sustainable trade, the Government must go further. We support the expert advice provided by the GRI and urge the Government to adopt robust legislation covering human rights and environmental due diligence for British businesses and investors, based on internationally recognised standards.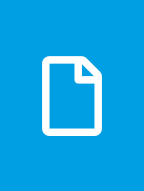 Download Resource