A decade ago this month, the United Nations Human Rights Council unanimously welcomed the UN Guiding Principles on Business and Human Rights (UNGPs).
The UNGPs set out an authoritative framework for state duties and business responsibilities towards fulfilling human rights. They highlight the essential role that access to remedy can play in providing justice to those affected by corporate abuses. They also set out the need for a "smart mix" of policies, including mandatory measures, to meet these aims.
The ten-year anniversary of the UNGPs serves as a milestone to reflect both on what has and what has not been achieved. This must include the over-emphasis placed by states and businesses alike on voluntary approaches to tackling business abuses of human rights in corporate groups and supply chains. To close this gap, the UK must introduce its own mandatory requirements for businesses to respect all human rights.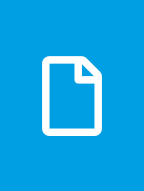 Download Resource