This briefing sets out the key components that should be included in due diligence legislation requiring businesses to conduct checks on their financing and supply chains to identify, prevent and mitigate deforestation risks and impacts, and associated human rights abuses.
It focuses on the particular case for due diligence in relation to deforestation risks where there is an urgent and pressing need for action, but ultimately outlines that due diligence should apply across all sectors, supply and investment chains and encompass environmental, human rights and governance risks and impacts.
The briefing draws on lessons from Global Witness and ClientEarth's combined experience of due diligence in operation across a range of sectors. The briefing is intended to inform discussions amongst policy makers, and encourage a more rigorous and consistent approach to due diligence requirements and practice.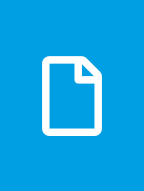 Download Resource